Quality footing is essential to horse's heath, safety, soundness, and performance.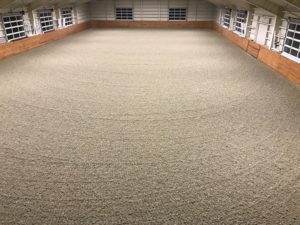 As a licensed distributer of GGT-Footing™  geo textile footing amendments, we provide proven and affordable footing solutions. From pre-blended custom GGT / Sand footing for self installation, to all inclusive arena construction, our experience brings cost effective, high quality footing to you.
We also offer a variety of other footing options including sand blend footings and grass footing.
Footing Services: